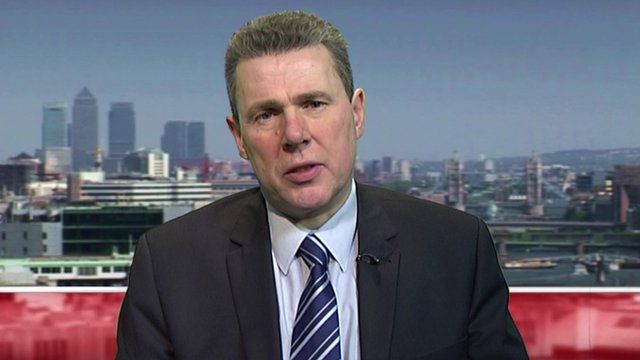 Video
PCS union picks Budget Day for start of strike
The UK's largest civil service union, the Public and Commercial Services Union (PCS), has picked Budget Day - 20 March - to start its industrial action over pay and pensions.
The day will be the first in a series of protests which are scheduled to last three months.
The union's members, who include Jobcentre, benefits and tax office workers, want a 5% pay rise, or £1,200.
The PCS says 61% of those who voted in a national ballot opted to strike.
The general secretary of the PCS, Mark Serwotka, said: 'The government must surely act as a reasonable employer', and negotiate with the unions representing the majority of the staff.