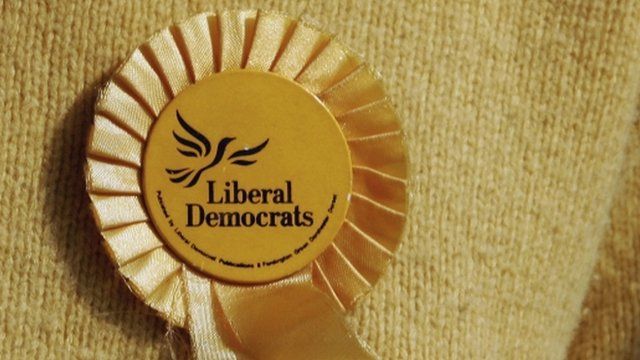 Video
Menzies Campbell: Lib Dem 'death' rumours 'exaggerated'
Liberal Democrats are gathering in Brighton for their spring conference during troubled times for the party.
Lib Dem president Tim Farron has said the party is in a "critical state" and its survival is not guaranteed.
The conference comes a day after the wife of ex-cabinet minister Chris Huhne, Vicky Pryce, was found guilty of perverting the course of justice.
The Lib Dems' former leader Sir Menzies Campbell told Today programme presenter Evan Davis that "in Eastleigh the party turned out in strength because the party thought that this was an important occasion and an occasion to show that, like Mark Twain, rumours of our death are grossly exaggerated."
He said that it was notable that among the activists campaigning in Eastleigh were substantial numbers of young people, including "students, quite a few of whom, of course, have felt rather alienated because of our decision on tuition fees".
The media commentator Steve Hewlitt told the programme that the Sunday Times' journalist Isobel Oakeshott's relationship with Vicky Price "wouldn't be the first time that a journalist has connived with someone who has a story to tell".
"As to whether Isobel Oakeshott has crossed over any serious ethical lines, that is hard to tell."
First broadcast on BBC Radio 4's Today programme on Friday 8 March 2013.