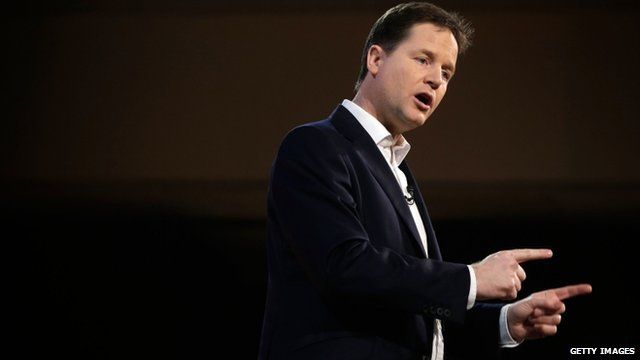 Video
Nick Clegg tells Lib Dems that his party 'let people down'
Deputy Prime Minister Nick Clegg has told the Liberal Democrat spring conference that the party let down women who had made sexual harassment claims.
Mr Clegg said women who made complaints about Lord Rennard were not properly dealt with in the past and it was up to the party to make sure that support networks were in place.
He explained to delegates in Brighton: "We must ensure we have the right processes and support structures in place, we didn't, and as a result we let people down."
Lord Rennard has denied the claims.
Go to next video: Swinson: 'We have lessons to learn'