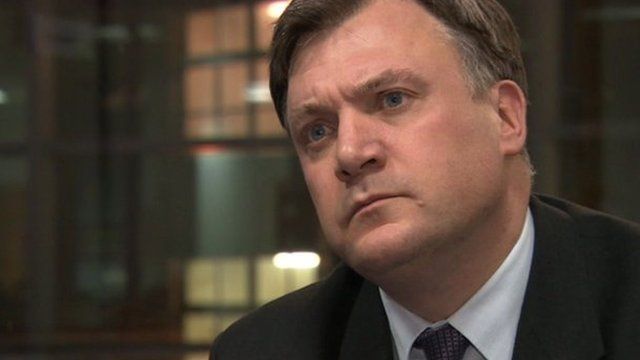 Video
Ed Balls: PM fast and loose with facts
David Cameron has become involved in a dispute with the Office for Budget Responsibility about the impact of austerity measures on economic growth.
In a speech on the economy on Thursday, the prime minister said the independent watchdog had made it "absolutely clear" that spending cuts and tax rises were not responsible for the weak economy.
But the OBR said it had been arguing for years that this was an issue.
Labour's shadow chancellor Ed Balls said there was a debate to be had about the relative impact austerity had on growth and "to see a prime minister play fast and loose with the facts is just unacceptable".