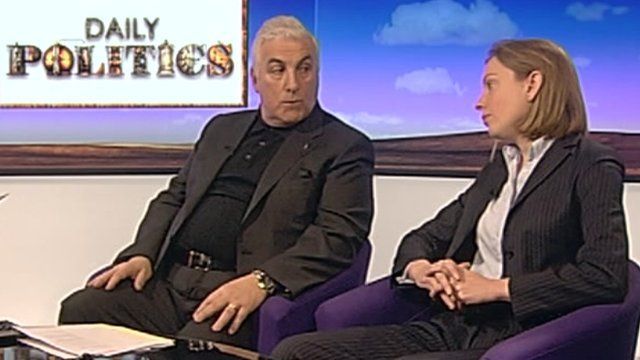 Video
School drug and alcohol education: Winehouse and Crouch
There is virtually no drug or alcohol education for most secondary school pupils, and more should be done to teach them about what they might be putting into their bodies, Mitch Winehouse has said.
The father of singer Amy Winehouse, who died from alcohol poisoning in 2011, said it was important that young people were given information and help about self-image, self-esteem, bullying and eating disorders.
Conservative MP Tracey Crouch, who chairs the all party Parliamentary group on alcohol misuse, supports minimum pricing for alcoholic drinks and backed his call.
And she said there was an "imbalance" between alcohol advertising and how it can affect young people.
MORE FROM THE DAILY AND SUNDAY POLITICS
Watch more clips of films and interviews; 'like' us on our Facebook page; watch the Sunday Interviews with Andrew Neil, follow us on Twitter or watch programmes from the last seven days on BBC iPlayer
Go to next video: Alcohol abuse's hidden world