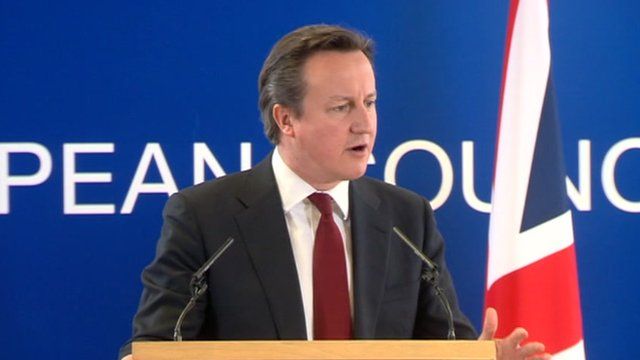 Video
David Cameron's hopes for press regulation ahead of vote
Prime Minister David Cameron and deputy Nick Clegg have unveiled rival plans for a new system of press regulation in England and Wales.
Both sides have drawn up a royal charter for a self-regulatory body, but unlike the Conservative measures, the ones backed by the Liberal Democrats would be underpinned by law.
The Lib Dem plans have been put forward jointly with Labour, after cross-party talks on the issue broke up without agreement.
MPs will decide which version they prefer on Monday.
David Cameron told reporters it was important to have a ''conclusion'' about the issue of press regulation.
Go to next video: McCann backs Miliband press plans