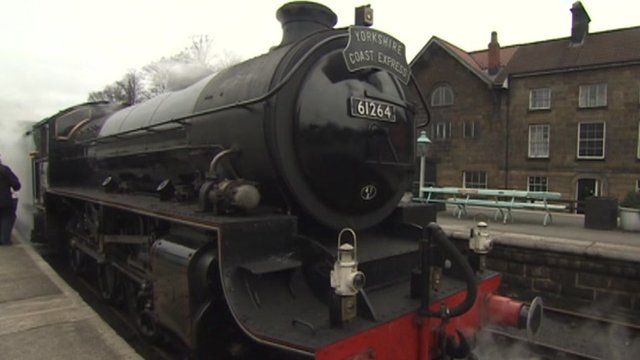 Video
1963 Beeching Axe hit railway lines and rural stations
The closure of many rural railway branch lines and stations was accelerated after a report from British Transport Commission's Dr Richard Beeching that was published 50 years ago this week.
It led to the so-called Beeching Axe, culling swathes of loss-making part of the rail network, although some of the figures over ticket sales and passenger numbers were disputed.
Adam Fleming spoke to former railwayman and volunteer train driver Chris Cubitt and to Philip Benham, general manager of North Yorkshire Moors Railway, on a line that found fame in Harry Potter films.
Archive images from Pathe Pictures
Daily Politics debate: Was Dr Beeching right about railways?
MORE FROM THE DAILY & SUNDAY POLITICS
Watch more clips of films and interviews; 'like' us on our Facebook page; watch the Sunday Interviews with Andrew Neil, follow us on Twitter or watch programmes from the last seven days on BBC iPlayer
Go to next video: Was Dr Beeching right about railways?