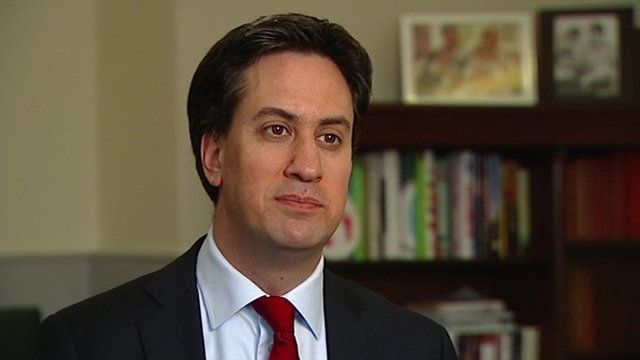 Video
Ed Miliband sorry to see brother David resign as MP
Labour leader Ed Miliband has said he is sorry to see his brother David giving up his parliamentary seat to take up a new job in New York.
The two brothers fought a close contest to become Labour leader narrowly won by the younger Ed Miliband who earned support from trade unions in his campaign against David who had been foreign secretary under Gordon Brown and was the choice of party members and MPs.
David Miliband said he feared his continued role as an MP would lead to an inevitable 'soap opera' which he thought would be damaging to the Labour Party.
Go to next video: 'I didn't want to be a distraction'