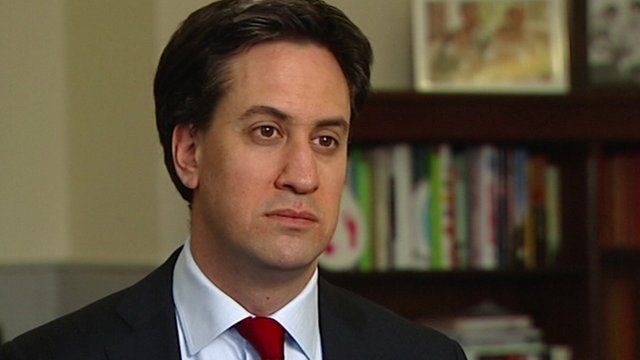 Video
Ed Miliband: Keen to recruit brother if he becomes PM
The Labour leader Ed Miliband has said if he makes it to Downing Street, he would be keen to recruit his brother.
David Miliband, the former foreign secretary is standing down as an MP to take charge of the International Rescue Committee, a leading humanitarian body based in New York.
It comes two-and-a-half years after he lost out to his younger brother to become Labour leader.
Ed Miliband said, "You've not seen the last of him in British public life... he's a huge talent".
Go to next video: 'I didn't want to be a distraction'