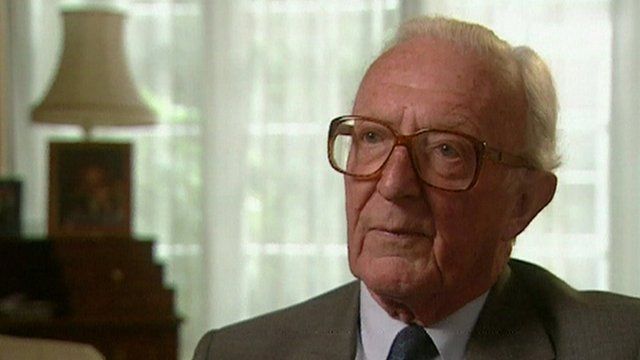 Video
Lord Carrington: Thatcher 'gave lead and had courage'
Margaret Thatcher's reforms brought her into conflict with members of her own party as well as political opponents.
Lord Carrington, who resigned as her foreign secretary in 1982, said she was absolutely determined that her ideas were the right ones for the country and described her as a woman of courage.
Reflecting on her relations with foreign countries, he suggested that she had a lot of time for the US, Australia, Canada and New Zealand but "didn't really like Europeans very much".
Lady Thatcher was Conservative prime minister from 1979 to 1990. She was the first woman to hold the role.
She died "peacefully" on Monday at the age of 87 after suffering a stroke, her family said.
Go to next video: How Thatcher was perceived abroad