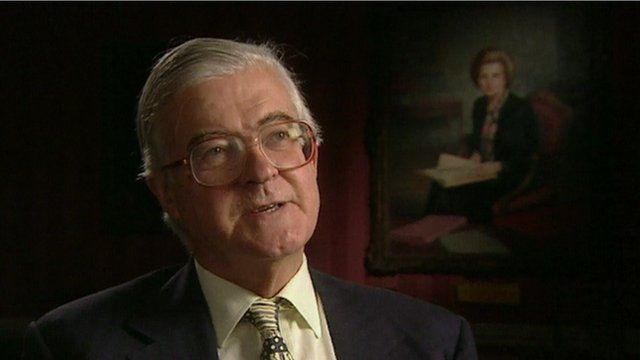 Video
Lord Baker: Thatcher 'always did her homework'
Margaret Thatcher always claimed that her political instincts were rooted in her upbringing in a grocer's shop in Grantham.
Lord Baker, who served as education secretary for three years and as Tory chairman, said she had clear ideas of what sort of country Britain should be.
He also revealed that Lady Thatcher was happy to listen to arguments from ministers so along as they had "done their homework", as she always did so herself.
Lady Thatcher was Conservative prime minister from 1979 to 1990. She was the first woman to hold the role.
She died "peacefully" on Monday at the age of 87 after suffering a stroke, her family said.
Go to next video: How Thatcher was perceived abroad