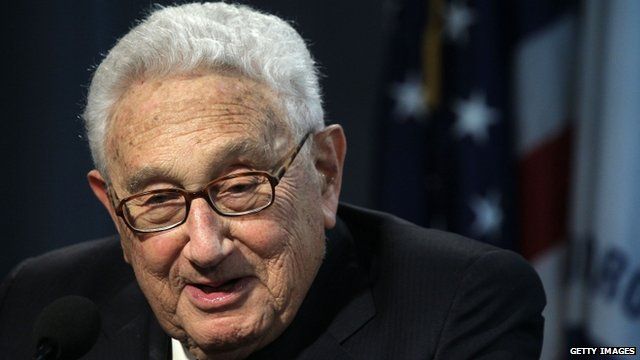 Video
Henry Kissinger: 'A great friend of the United States'
Former US Secretary of State Henry Kissinger has paid tribute to former Prime Minister Baroness Thatcher who has died "peacefully" at the age of 87.
Mr Kissinger described Lady Thatcher as a "great leader" who helped to redefine and cement the UK-US "special relationship" .
He said Lady Thatcher was one of the first western leaders to recognise the importance of forming an alliance with former Russian President Mikhail Gorbachev.