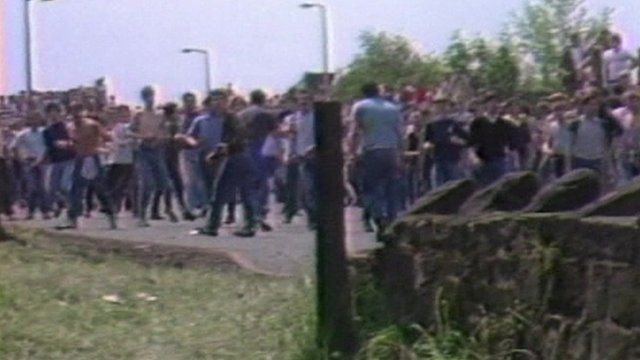 Video
'Abandoned' mining community remember Margaret Thatcher
The body of the former British Prime Minister Margaret Thatcher has been moved from the Ritz Hotel in London, where she died on Monday at the age of 87.
One of Lady Thatcher's biggest battles was with Britain's mining community.
The closure of twenty pits in the mid 1980s sparked violent clashes and a long dispute that changed the industrial landscape forever.
Nearly 200,000 jobs were lost and some of the first to go were at Cortonwood Colliery in Barnsley.
BBC Breakfast spoke to local miners who recalled how the pit closures divided families and transformed Lady Thatcher into a figure of hate.
Go to next video: Margaret Thatcher: Obituary