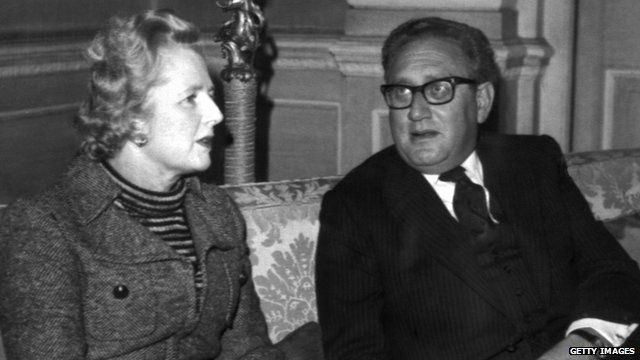 Video
Henry Kissinger: Thatcher was breath of fresh air
Margaret Thatcher's influence abroad is widely regarded as one of the most spectacular aspects of her premiership.
The Today programme's James Naughtie has spoken to Henry Kissinger, a pivotal figure in American foreign policy from the 1960s onwards.
He said: "I think she mad an enormous difference. When she appeared on the scene Britain was in great financial difficulty.
"There were many divisions about the role it was playing in the world and the other democracies, especially the United States - which had just gone through the Vietnam war and Watergate.
"So the appearance of a leader that confidently asserted the vision of the future had both a practical impact, but also a psychological and moral impact on the period in which she lived.
"I thought it was a breath of fresh air."
First broadcast on BBC Radio 4's Today programme on Tuesday 9 April.