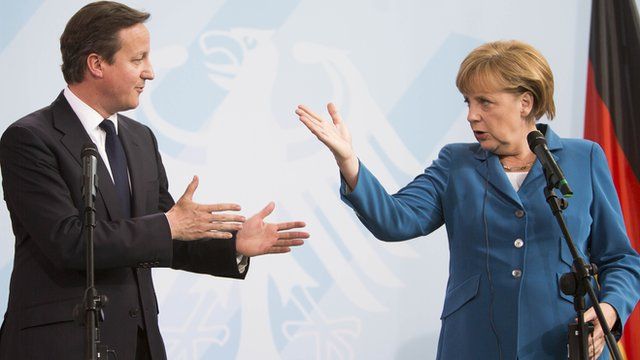 Video
MP: 'We must stick to our corner' on EU
David Cameron is travelling with his family to Berlin on Friday, for what will be informal talks with the German Chancellor, Angela Merkel. They will try to reach some common ground about the reforms he wants for the European Union.
Speaking on the Today programme, Michael Meister, the deputy parliamentary chairman of Mrs Merkel's governing CDU party argued that we need "more Europe" and that the keys to this are responsibility, subsidiarity, plus solidarity in the eurozone.
The Conservative MP for South Northamptonshire, Andrea Leadsom, a leading member of the backbench Fresh Start group, which is keen to renegotiate the British membership, said she was optimistic that a good compromise could be found in order to make the reforms, as long as the UK was bold in its ambitions.
"The Foreign Office have not traditionally been incredibly brave or ambitious in negotiations and we certainly need to be braver in sticking to our corner" she told presenter Evan Davis.
"But I think David Cameron has been, and will continue to be, so I think we're in a very good place - compromise is absolutely key, but so too is building a consensus around some of the reforms that we're proposing."
Broadcast on BBC Radio 4's Today programme on Friday 12 April 2013.