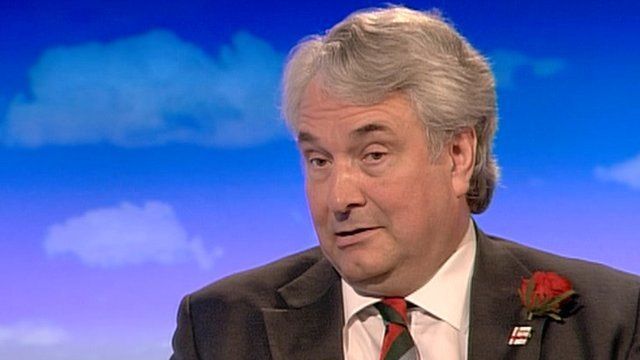 Video
English Democrats: Robin Tilbrook on ex-BNP members
English nationality is an issue rising up the political agenda, the leader of the English Democrats has said.
Robin Tilbrook said about 200-300 of the party's 3,000 members had moved over from the BNP, seeking to join a "moderate sensible party".
He said it was "grown up politics" for people to change their minds and switch parties, and said the English Democrats had put up non-white candidates.
Mr Tilbrook said his party was the only one to campaign to make St George's Day a bank holiday as he debated with Conservative Faith and Communities Minister Baroness Warsi ahead of local elections in many English counties and two mayoral contests on 2 May.
MORE FROM THE DAILY & SUNDAY POLITICS
Watch more clips of films and interviews; 'like' us on our Facebook page; watch the Sunday Interviews with Andrew Neil, follow us on Twitter or watch programmes from the last seven days on BBC iPlayer
Go to next video: Greens: Globalisation has hit its limit