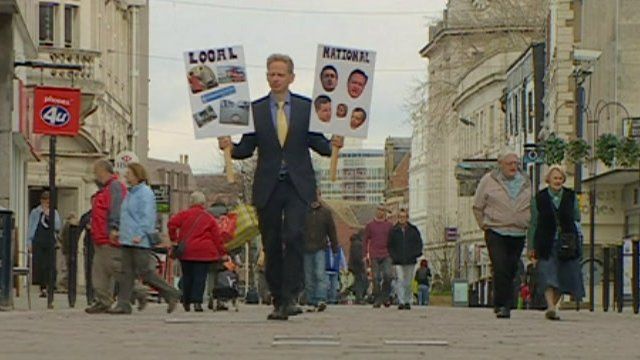 Video
Vote 2013: Do votes think locally or nationally?
Local elections are often seen as a way to send a message to Westminster about the state of the nation, and next week's elections in parts of England and Wales are being spoken of as a warm-up for the 2015 general election.
But many depend on services provided by local councils, and in Gloucestershire a safety education centre has received investment, while libraries and youth services have been hit.
So are voters thinking nationally or locally?
Mike Sergeant reports.