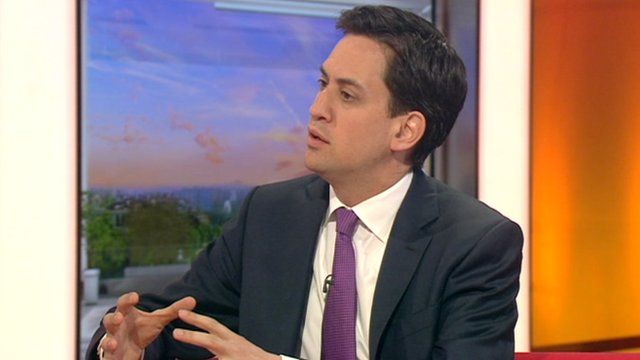 Video
'Our convictions are clear' - Ed Miliband
Voters in parts of England and Wales go to the polls next Thursday to elect their local councillors.
There will be elections for 34 local authorities in England - mostly county councils rather than the big cities. There will also be two mayoral elections, and also one local authority election in Anglesey.
Labour leader, Ed Miliband, told BBC Breakfast his role was to persuade voters his party could turn the country around and that their convictions were clear.
Go to next video: Clegg: 'Building stronger economy'