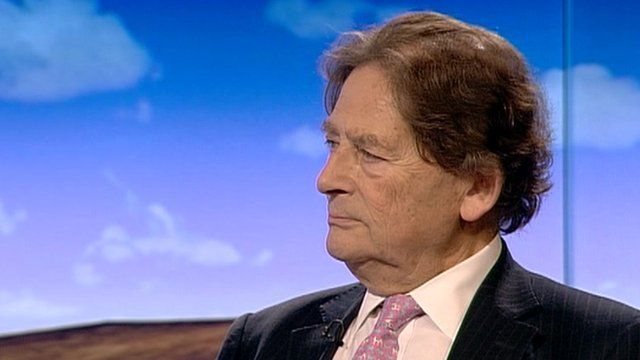 Video
Lord Lawson on UK leaving EU, and Tory referendum vote
A former chancellor said he hoped his newspaper article calling for Britain to leave the EU would "make an impact".
Lord Lawson explained how he negotiated with the Times to be allowed to write 2,000 words as it was a "very complicated issue".
He did not discuss it with Downing Street in advance, joking he was an "independent backbencher, an old man with a past and no future".
He spoke to Andrew Neil about the reaction to his call, the day after half of the party's backbenchers backed a motion put forward to "regret" the lack of an EU vote bill in the Queen's Speech.
MORE FROM THE DAILY & SUNDAY POLITICS
Watch more clips of films and interviews; 'like' us on our Facebook page; watch the Sunday Interviews with Andrew Neil, follow us on Twitter or watch programmes from the last seven days on BBC iPlayer
Go to next video: Boris 'not there' on EU exit