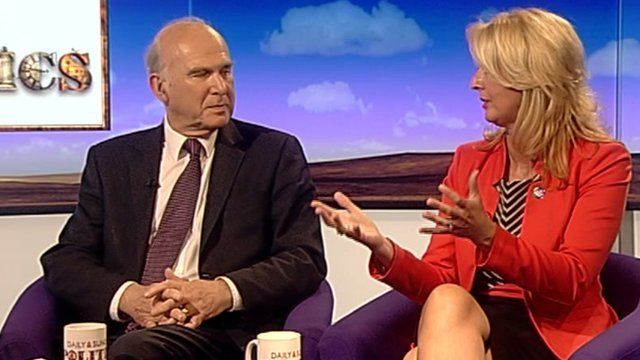 Video
Vince Cable advised about smaller firms and apprentices
A businesswoman told the business secretary he should be talking to smaller firms, and not just "the big boys", over his plans for four million people to have completed an apprenticeship scheme by 2022.
Vince Cable pledged to boost the image of apprentices, and increase their numbers. claiming apprenticeships should be as valued as a university degree.
Julie White, managing director of the Coventry-based concrete cutting firm D-Drill, where almost half the staff are apprentices or came through their apprentice scheme, told him: "You should be talking to us, getting us to get apprentices, not talking to the big boys all the time."
MORE FROM THE DAILY & SUNDAY POLITICS
Watch more clips of films and interviews, the Sunday Interviews with Andrew Neil, our soapbox films, or 'like' us on Facebook page; 'follow' us on Twitter or see full programmes from the last seven days via BBC iPlayer
Go to next video: Can MPs help bosses find apprentices?