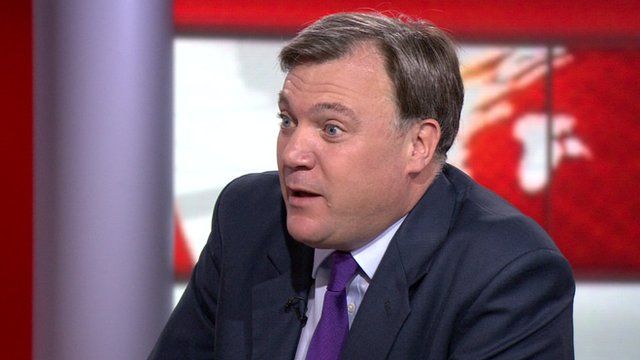 Video
Spending Review: '£10bn boost is needed now' - Ed Balls
George Osborne has said the UK needs to spend more on its energy and transport infrastructure if it is to create jobs and compete in the global economy.
The government will reveal on Thursday how £100bn will be spent from 2015-2020 on projects including nuclear and new sources of energy, including shale gas.
Shadow chancellor Ed Balls said that he supports the chancellor on deficit reduction, but that the international monetary fund says "a £10bn boost is needed now".
"A good chancellor needs to be tough, they need to have a strategy, but they also have to accept that if things go wrong you have got to change course," he said.
Go to next video: Osborne: 'Long-term' vs 'stop-start'