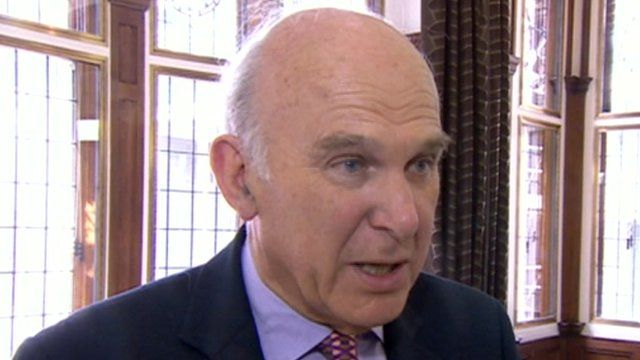 Video
MPs on planned pay rise: Clegg, Shapps, Davis and Cable
MPs could get an inflation-busting pay rise while many workers have seen little or no increase in recent years.
The Independent Parliamentary Standards Authority is expected to say the £66,000 salary for backbenchers should rise to around £75,000 after the 2015 election.
BBC cameras caught the reaction of some leading politicians to the move, which is not proving popular with the public.
MORE FROM THE DAILY & SUNDAY POLITICS
Watch more clips of films and interviews, the Sunday Interviews with Andrew Neil, our soapbox films, or 'like' us on Facebook page; 'follow' us on Twitter or see full programmes from the last seven days via BBC iPlayer
Go to next video: Davis: MP pay rise now is 'barking mad'