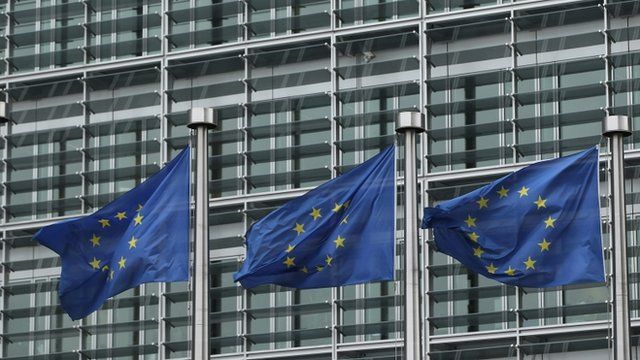 Video
EU referendum is 'nuclear weapon'
MPs vote today on whether or not to hold a referendum on British membership of the EU.
A private member's bill offering a referendum in 2017, and promoted by the Tory MP James Wharton, is due to have its second reading later.
Daniel Hodson, treasurer of the campaign Business for Britain, explains: "We're business men, and businessmen don't go into negotiations without what you might call weapons in their pocket.
"And a referendum, an in-out referendum, is a nuclear weapon which will focus the minds of those with whom they're negotiating."
Denise Kingsmill, a Labour peer, believes it will damage business as "businesses can cope with almost everything, but uncertainty. "
First broadcast on BBC Radio 4's Today programme on Friday 5 July 2013.