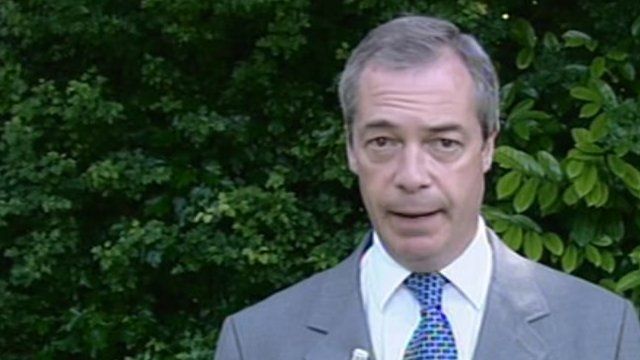 Video
Farage on UKIP and Conservative support and policies
UKIP is "not a splinter group on the right of the Conservative Party", said its leader after a BBC/Comres survey of 101 councillors showed 21% were former Tory councillors and 33% had been Conservative members.
Nigel Farage said "most Ukippers have got robust views on immigration" and he described them as "sensible views".
He said its support at the Eastleigh by-election was made up of: a third of past Tory voters, one third from the Lib Dems, 20% from Labour and rest had come from other parties.
MORE FROM THE DAILY & SUNDAY POLITICS
Watch more clips of films and interviews from 2013; Watch Sunday Interviews with Andrew Neil; Watch our soapbox films; Watch full programmes from the last seven days via BBC iPlayer; Social networks: 'like' us on Facebook page or 'follow' us on Twitter
Go to next video: The big issues for UKIP councillors