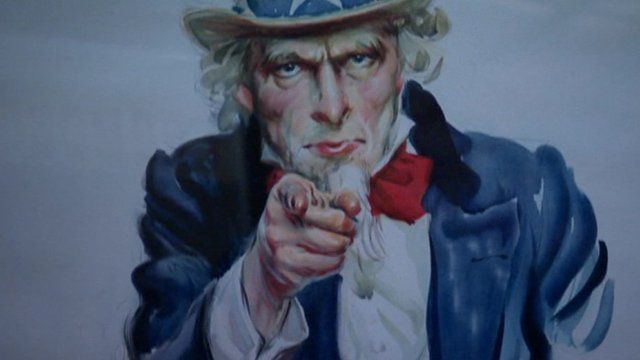 Video
Is all political propaganda bad?
When we think of propaganda many of us may think of the techniques used by the Nazi Party in Germany, or perhaps the spin tactics used by our political parties today.
But what about governments who use television campaigns to encourage us to be careful when crossing the road, or warn us about the dangers of contracting HIV?
Elizabeth Glinka reports on a exhibition at the British Library.
MORE FROM THE DAILY & SUNDAY POLITICS
Watch more clips of films and interviews from 2013; Watch Sunday Interviews with Andrew Neil; Watch our soapbox films; Watch full programmes from the last seven days via BBC iPlayer; Social networks: 'like' us on Facebook page or 'follow' us on Twitter
Go to next video: Propaganda: Art or political rhetoric?