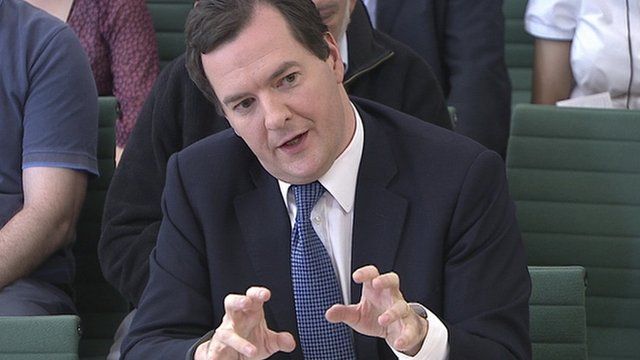 Video
Osborne: Deficit reduction 'through cuts alone'
The government's economic plans for post-2015 will not require tax increases, and can be managed through spending cuts alone, Chancellor George Osborne has said.
Last month the Institute for Fiscal Studies warned another £6bn in taxes would be needed if the government is to meet its target of financing 80% of the deficit reduction programme from cuts.
But Mr Osborne told the Treasury Select Committee the 80/20 split announced in 2010 was only ever a "guide", and that he suspected Labour were planning "big tax increases" if they won the 2015 general election.
Go to next video: Watchdog to back £6,000 MPs pay rise