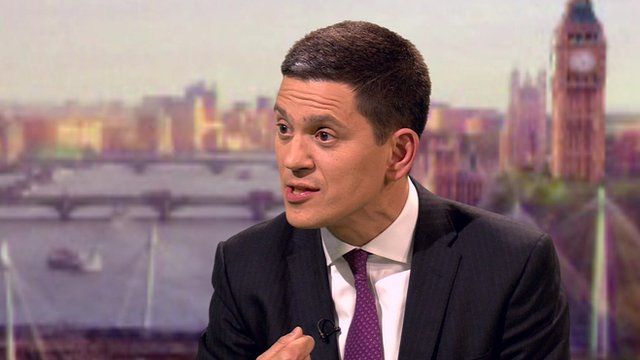 Video
Miliband: The end of soap-opera politics
Former Labour cabinet minister David Miliband has said that he and brother Ed are "brothers for life" and compared their Labour leadership contest in 2010 to last weekend's Wimbledon tennis final between Andy Murray and Novak Djokovic.
Speaking to Andrew Marr on BBC One's The Andrew Marr Show, Mr Miliband said that it was important not to lead your life "looking in the rear view mirror" and that a sibling relationship was to be valued however difficult the circumstances.
In a wide-ranging interview, the former Foreign Secretary spoke about events in Egypt and Syria and reflected on the legacies of the wars in Afghanistan and Iraq. He also commented on Labour plans to reform links with the unions and said that assumptions the next Government will be a coalition were premature.
You can watch the full interview on the BBC iPlayer.