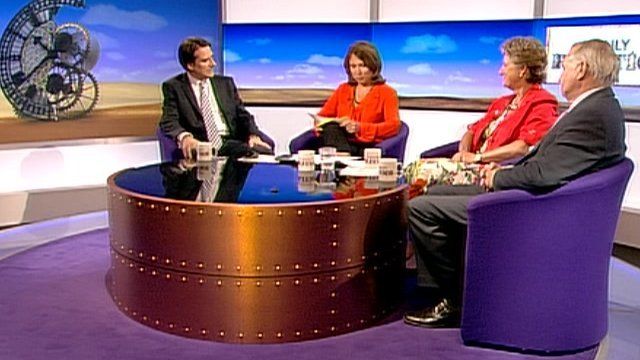 Video
Forty Forty Conservative plan explained by James Morris MP
The 40 Conservative MPs representing the party's most marginal seats have published 40 policy ideas to attract swing voters.
James Morris said there were lots of "practical ideas for the future of the Conservative Party", but denied it was an alternative group.
The MP said it had the backing of the prime minister, and claimed: "We are leading the debate".
He debated with Labour MP Gisela Stuart, who said the ideas seemed similar to UKIP policies and Liberal Democrat MP Sir Malcolm Bruce, who said it was a "bit of a rag bag".
MORE FROM THE DAILY & SUNDAY POLITICS
Watch more clips of films and interviews from 2013; Watch Sunday Interviews with Andrew Neil; Watch our soapbox films; Watch full programmes from the last seven days via BBC iPlayer; Social networks: 'like' us on Facebook page or 'follow' us on Twitter
Go to next video: Tories in 'fresh start' call on EU