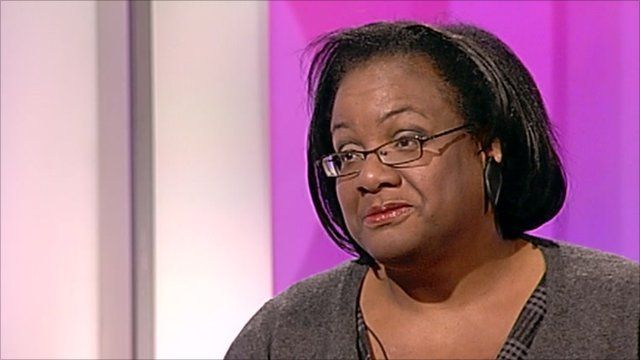 Video
Diane Abbott MP on military action in Syria
There was a danger of the UK being "stampeded" into bombing Syria, said the shadow minister for public health who had hinted she could resign if her party supported military intervention.
Diane Abbott told the Today programme "you cannot say international law does not matter" and it was not clear any bombing would be legal.
Asked if she would consider resigning, the Labour MP said: "I will read the motion and I will listen to the debate...we will have to see how it all goes."
David Cameron has discussed Syria with Barack Obama as the UK and US consider intervention, with MPs recalled to Parliament on Thursday for a debate.
First broadcast on Wednesday's Today programme on Radio 4.
Go to next video: 'No quick military solution to Syria'