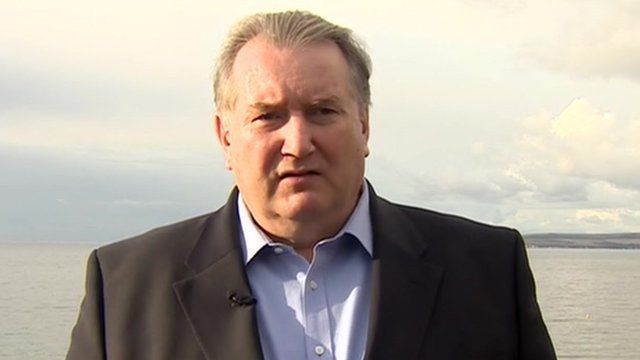 Video
Kenny: Affiliations would 'plummet' under Labour trade union changes
The General Secretary of the GMB union, Paul Kenny, has said that it is 'inevitable' that trade union affiliations to the Labour party would 'plummet' if proposed changes to the part's relationship with unions went ahead.
The topic of reforms is likely to dominate the Trades Union Congress conference, which gets underway in Bournemouth today.
In his speech to the TUC on Tuesday, Ed Miliband is expected to insist that unions should ask their members whether they want to join Labour, rather than sign them up to the party automatically.
The GMB, which is Britain's third largest union, has announced it will cut the fees paid to Labour by its members by around one million pounds.
Paul Kenny thinks other unions will be considering their positions.
Go to next video: Call for unity as TUC congress begins