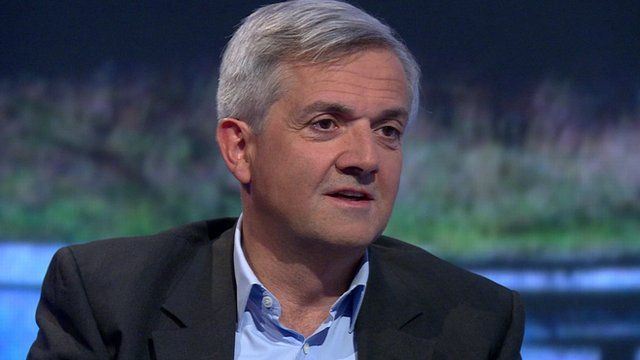 Video
'Murdoch papers groomed my ex-wife'
Chris Huhne suggests it was no coincidence the Sunday Times story that led to his downfall appeared after he called for the phone-hacking probe to be reopened.
Former MP Chris Huhne, who was jailed for lying about a driving offence, has claimed the newspaper investigation that led to his downfall was "payback" for his stance towards Rupert Murdoch.
He told BBC Newsnight: "Grooming is not an unfair word... the email exchanges and voice mail exchanges between the journalist involved and my ex-wife were made public in the trial. I think it's a fair adjective."