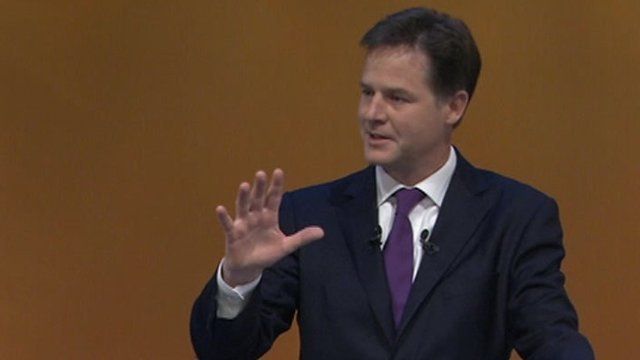 Video
Nick Clegg tells Lib Dems: We're no-one's little brother
Nick Clegg said the Lib Dems were "no-one's little brother" and the party had its own values and beliefs.
In his address to the party conference, the Lib Dem leader said members were not there to prop up the two-party system, but told them: "We are here to bring it down."
Nick Clegg's full conference speech
Go to next video: Has the UK economy turned a corner?