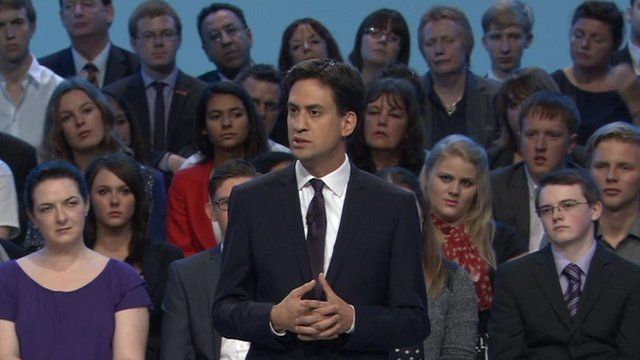 Video
Miliband tells Labour: 'We have to rescue the NHS again'
Ed Miliband has attacked the Conservatives for their health policies and told the Labour party conference: "We have to rescue the NHS."
He said the prime minister had a "funny way" of showing his election commitment, and was now "running down the NHS", while blaming doctors, nurses and the last Labour government.
But Mr Miliband blamed the coalition's own "top-down reorganisation" of services for longer A&E waiting times.
He told the conference that they knew who was responsible and said: "They wrecked the NHS and we have to rescue it all over again, and that is what the next Labour government will do."
Go to next video: 'I won't take my shirt off in public'