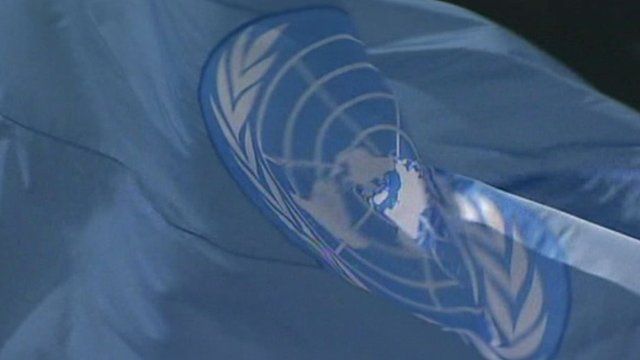 Video
United Nations: calls for reforms and returning powers
The United Nations was meant to help bring peace and harmony to the world, but often finds itself in the firing line, both literally and politically.
Conservative MEP Dan Hannan claimed it risked becoming "flabby, self-serving and corrupt, even with the best will in the world", and wants some of its agencies wound-up and some powers returned to member states.
David Thompson reports on its good work and the calls for the reform.
More from the Daily Politics: Watch full programmes from the last seven days via BBC iPlayer; 'like' us on Facebook page or 'follow' us on Twitter