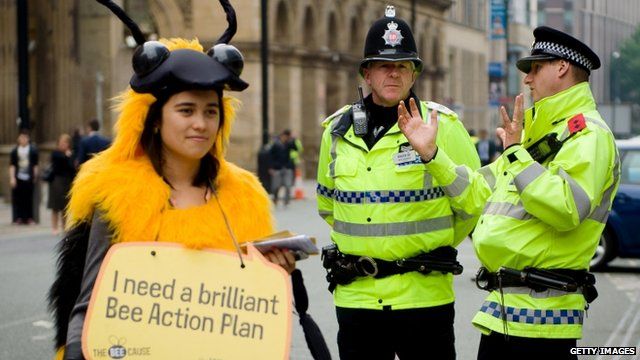 Video
Party conference etiquette: 'How do you ignore a bee?'
As party conference season draws to a close, some politicians will perhaps be trying to forget about the social blunders and awkward moments that occur offstage.
But what is the correct etiquette at such events?
Matthew Parris told the Today programme: "From the moment you enter a conference... you're assailed by problems of etiquette.
"You have to run a gauntlet of people trying to hand you leaflets... There are people dressed as bees - how do you greet a bee? How do you ignore a bee?"
Sandi Toksvig added: "The thing I always like backstage is the haunted look on politicians' faces as they try to remember what it is they're supposed to believe about something."
First broadcast on the Today programme on Wednesday 2 October.