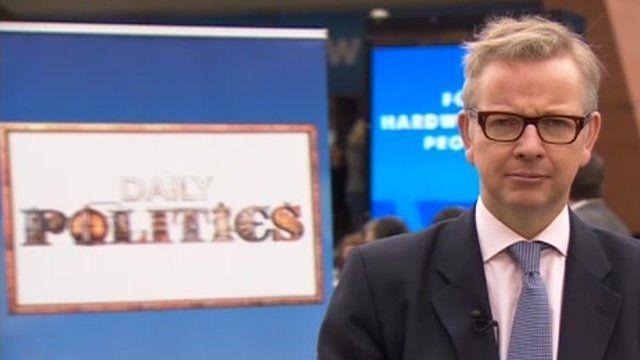 Video
Gove defends free press over Daily Mail's Miliband story
Newspapers should not apologise for being an "effective check on the arrogance of politicians" said the education secretary, when asked about Daily Mail coverage of Ed Miliband's late father.
Michael Gove said Britain needed a free press that was "robust, sometimes raucous... and will sometime offend" and politicians should not tell newspaper editors how to do their job.
Mr Gove, a former journalist whose wife writes for the Mail, said a free press could be upsetting but "that's the price we pay for liberty".
BBC party conference coverage index
More from the Daily Politics: Watch full programmes from the last seven days via BBC iPlayer; 'like' us on Facebook page or 'follow' us on Twitter
Go to next video: Mail defends Miliband father article