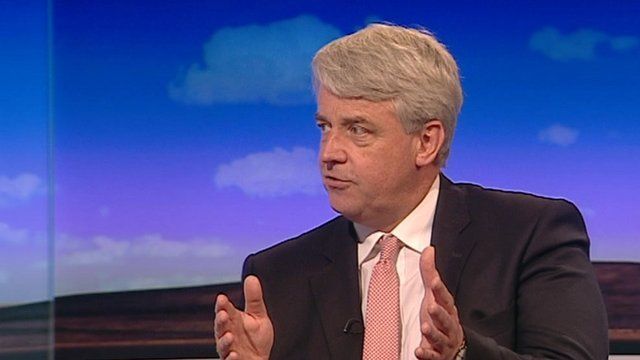 Video
Andrew Lansley on Lobbying Bill and its critics
The Lobbying Bill was no "bureaucratic monster" said the leader of the House of Commons, as it "does not do what some people wanted it to do".
Andrew Lansley claimed it would do "precisely what is needed" and the current government had been more open than its predecessors.
He said that "transparency is the theme" as he spoke on the Daily Politics with Jo Coburn and the Green Party's Jenny Jones, who said it "just goes too far", as it was not well written and could restrict the work of some charities.
More from the Daily and Sunday Politics: Watch full programmes from the last seven days via BBC iPlayer; 'like' us on Facebook page or 'follow' us on Twitter
Go to next video: Why Brussels has so many lobbyists