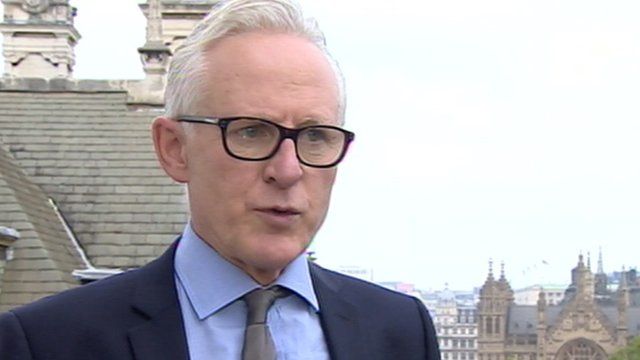 Video
Lamb defends care home means test plan
Care and Support Minister Norman Lamb has defended proposals to block homeowners with more than £23,000 in other assets from deferring costs for care in their old age.
It follows claims from the Labour peer Lord Lipsey that the government has reneged on a promise to prevent elderly people being forced to sell their homes.
Mr Lamb said there would now be a consultation to see whether people's savings and investments should be used to pay for their care.
Go to next video: Crackdown on 'poor value' pensions