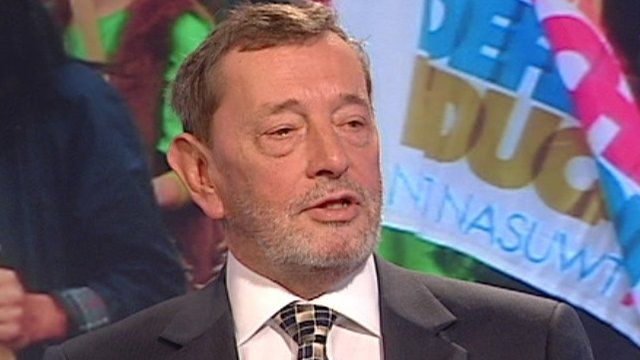 Video
Blunkett on education secretary job and teachers
Education secretaries of either ruling party have attracted abuse from the teaching profession, including a range of silent and noisy protests.
Those doing the job "really vigorously" are going to upset somebody, said David Blunkett, who recalled an "absolutely deadly" time when he addressed a silent Association of Teachers and Lecturers.
But he said he was "on good terms with them now", and that "their behaviour has improved."
Mr Blunkett looked back on his time in the office looking after schools, after watching a montage of how himself, Margaret Thatcher and Michael Gove - and their polices - have been received.
More from the Daily and Sunday Politics: Watch full programmes from the last seven days via BBC iPlayer; 'like' us on Facebook page or 'follow' us on Twitter
Go to next video: Labour backs parent-led schools