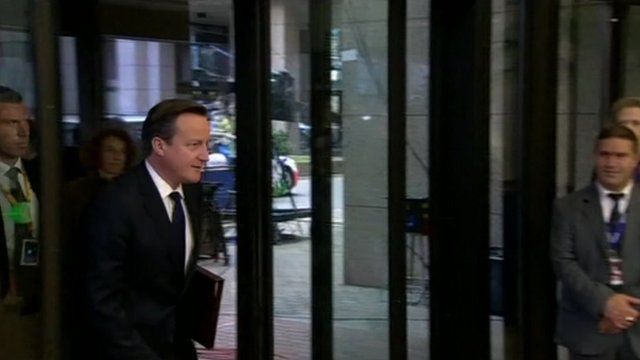 Video
EU summit: Cameron and leaders on UK taking back powers
David Cameron seemed in an upbeat mood and claimed he had succeeded in taking back EU powers from Brussels to Westminster.
From the EU summit in Brussels, Adam Fleming looked at what fellow European leaders thought of his renegotiation strategy, what Britain wanted, and whether it was likely to gain any further concessions.
Mr Cameron has pledged a referendum on the UK's relationship with the EU by 2017, after he negotiates a new deal, should his party win an outright majority at the 2015 general election.
More from the Daily and Sunday Politics: Watch full programmes from the last seven days via BBC iPlayer; 'like' us on Facebook page or 'follow' us on Twitter
Go to next video: Attempts to cut EU rebate 'unacceptable'