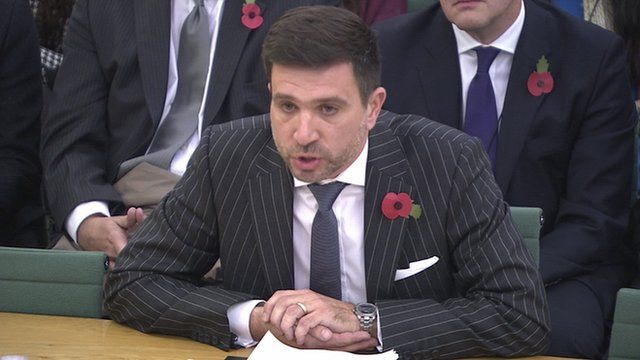 Video
'Plebgate' officer made error in front of MPs
A police officer has apologised to MPs for an "inadvertent error" in evidence to them about the "plebgate" affair.
Det Sgt Stuart Hinton, of Warwickshire Police, said he had made an "honest" mistake in a previous hearing held by the Home Affairs Committee last month.
Mr Hinton was one of two police federation officers who met MP Andrew Mitchell in his Sutton Coldfield constituency in October last year, a month after the then chief whip had been accused of calling Downing Street officers "plebs" when they refused to let him ride his bicycle through the main gates.
"It follows that I inadvertently gave an inaccurate answer to the committee," he said. "There was no intention to mislead the committee. I repeat my unqualified apology to the committee for this inaccuracy."
Go to next video: MPs recall police in 'plebgate' row