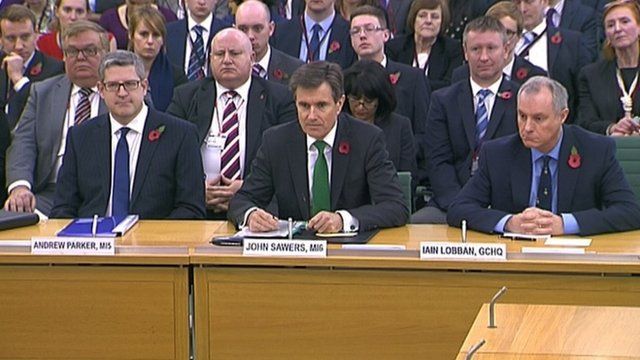 Video
Spy chiefs appear before MPs in unprecedented hearing
The heads of Britain's spy services have appeared before a committee of senior MPs and peers for an unprecedented televised hearing.
They said terrorists had been rubbing their hands with glee, following intelligence leaks by Edward Snowden, and that suspects under surveillance had changed their behaviour.
But there were assurances that spies do not spend their time listening in to the phone calls of the general public and reading their emails.
Gordon Corera reports.
Go to next video: Snowden 'put spy operation at risk'