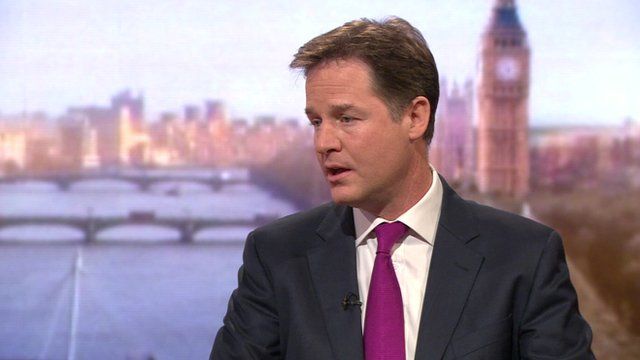 Video
Clegg calls for 'workers' bonus'
Nick Clegg has called for the income tax personal allowance to be raised to £10,500 in what he calls a "workers' bonus".
Speaking on the Andrew Marr Show, the Deputy Prime Minister stated his belief that half a million people could be lifted out of paying income tax altogether.
However, when asked by Andrew Marr, Nick Clegg said he still needs to get Conservative agreement for the proposals.
You can watch the Andrew Marr Show in full on the BBC iPlayer.