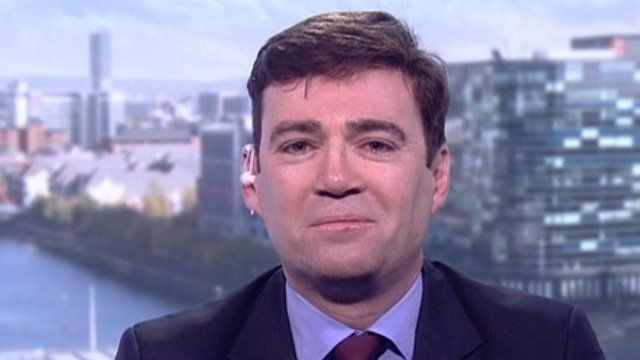 Video
Burnham on Ed Balls 'nightmare' claim in Labour email
Andy Burnham said the Labour front bench was a "united team" and he could not remember his party "as united as it is today".
He spoke to Andrew Neil about a leaked email in the Mail on Sunday, where an Ed Miliband aide described Ed Balls as a "nightmare".
But the shadow health secretary said Mr Balls was a "very good friend", and claimed the media coverage of the claim was "scraping the barrel."
More from the Daily and Sunday Politics: Watch full programmes from the last seven days via BBC iPlayer; 'like' us on Facebook page or 'follow' us on Twitter
Go to next video: Ed Balls challenges RBS reforms