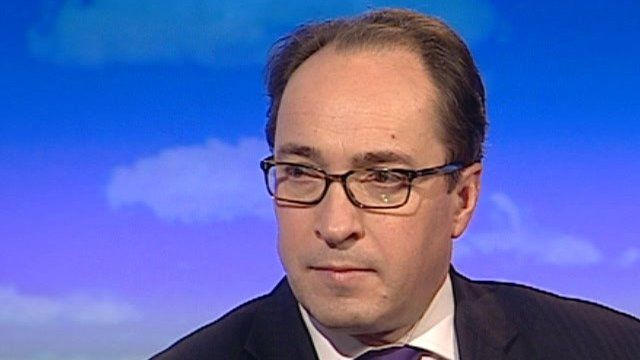 Video
Barnett formula and council funding: Merrick Cockell
English councils are losing out to authorities in the UK's three smaller nations, because of the Barnett formula which was a "temporary measure" set up ahead of the 1979 devolution votes, the Local Government Association has said.
Chairman Sir Merrick Cockell said the UK was in a "different world now" and funding for councils needs to be reviewed after the next general election.
He told Andrew Neil on BBC2's Daily Politics: "We are not trying to take money from Scotland or Northern Ireland or Wales - we are trying to say there should be equity."
The Barnett formula, used to divide central government funds, was named after former Chief Secretary to the Treasury Lord Barnett.
More from the Daily and Sunday Politics: Watch full programmes from the last seven days via BBC iPlayer; 'like' us on Facebook page or 'follow' us on Twitter
Go to next video: 'We can't just carry on like that'