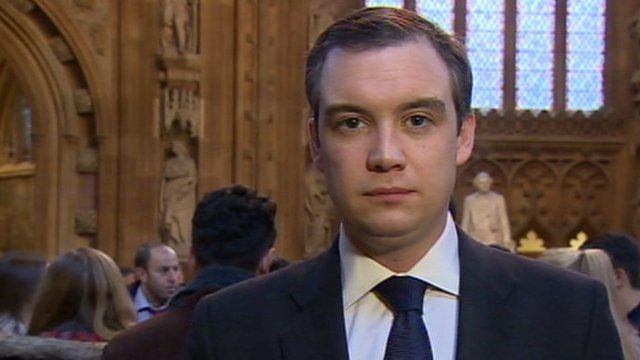 Video
James Wharton: EU referendum bill making good progress
The EU referendum bill was "making good progress" said the Conservative MP who proposed the private member's bill being debated in Parliament on Friday.
James Wharton told Andrew Neil that if did get backing of MPs then "we are a significant step closer to letting people decide - to let Britain decide - on our future in the European Union and that is a good thing".
He said there had been "slowing tactics" by the Labour and Lib Dems to stop the bill going through, and it would be a "different problem for a different day" if it reached the House of Lords, which he said could be "difficult".
More from the Daily and Sunday Politics: Watch full programmes from the last seven days via BBC iPlayer; 'like' us on Facebook page or 'follow' us on Twitter
Go to next video: Is Britain in the EU (or not)?