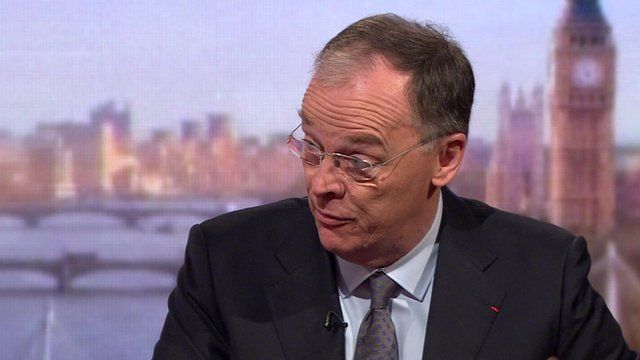 Video
Energy companies and government should 'join forces'
Appearing on the Andrew Marr Show, the CEO of EDF Energy, Vincent de Rivaz, said it was better for energy companies and the government to 'join forces' to bear down on costs rather than implementing a price freeze.
When asked if a price freeze was implemented if energy companies would raise their prices before and afterwards, de Rivaz said "we should not behave like that".
The EDF Energy CEO also said he was "confident" that the Hinkley Point power station deal would be signed. Mr de Rivaz described the negotiations with the government as "very tough", saying the government had "fought very hard for the taxpayers' behalf".
Mr de Rivaz also told Andrew Marr there would need to be investments "to make sure the lights stay on next winter".
You can watch the Andrew Marr Show in full on the BBC iPlayer.
Go to next video: How will the Autumn Statement affect you?