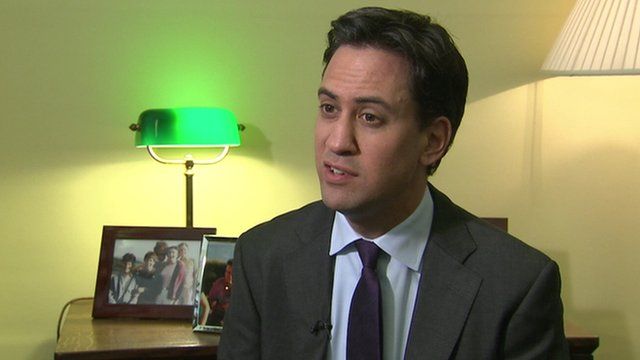 Video
Ed Miliband criticises plan to give MPs an 11% pay rise
Labour leader Ed Miliband has criticised the Independent Parliamentary Standards Authority (Ipsa) plan to give MPs an 11% pay rise.
Ipsa wants to raise salaries by £7,600 to £74,000 in 2015. They claim this will not cost the taxpayer "a penny more" once other changes are taken into account.
"I don't think it's right for MPs to get this pay rise now," Mr Miliband said.
Go to next video: Why Ipsa thinks MPs deserve 11% pay rise