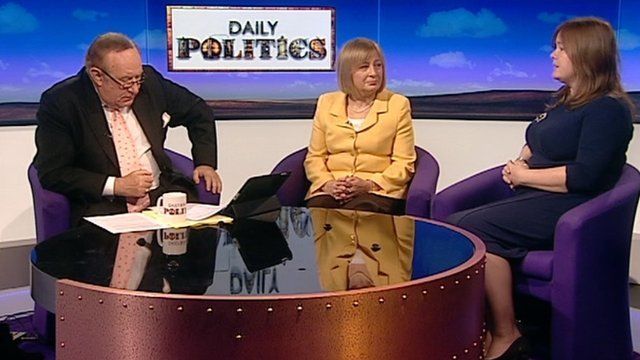 Video
Prostitution: MEP wants to outlaw paying for sex in UK
France is the latest European country to decide it should be illegal to pay for sex, as it follows the so-called Nordic model where the purchaser, and not the seller, faces criminal action.
Andrew Neil went over the legal situation, before Labour MEP Mary Honeyball explained why she wants Britain to follow other nations and change the laws.
Sex worker Charlie Daniels, who wrote a book on her experiences, told the panel they should "respect the fact I choose to sell my body." She called for "positive intervention" for young people in care, in prison or working on the streets.
More from the Daily and Sunday Politics: Watch full programmes from the last seven days via BBC iPlayer; 'like' us on Facebook page or 'follow' us on Twitter
Go to next video: Cardiff's bid to tackle prostitution