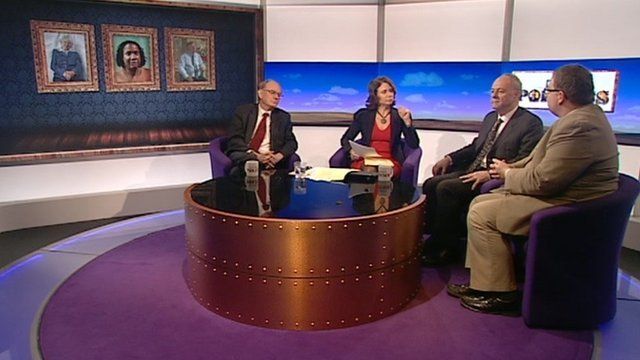 Video
MP paintings and art debate: Mullin, Doran and Isaby
Spending thousands of pounds on artwork featuring backbench and frontbench MPs who have made a "valuable contribution" was defended by Labour MP Frank Doran, who chairs the committee responsible for commissioning them.
But Jonathan Isaby, from the campaign group the Taxpayers' Alliance, said the net had been cast "increasingly wide" for the paintings, and the job could have been done more cheaply with photographs.
Former MP Chris Mullin said it was a "nonsense story" as the £250,000 covered 1995 to today, and it was "money well spent", in the studio debate after a montage of some of the paintings.
More from the Daily Politics: Watch full programmes from the last seven days via BBC iPlayer; 'like' us on Facebook page or 'follow' us on Twitter
Go to next video: Five-figure sums for paintings of MPs